Upper limb prosthetics
Arm prostheses can replace the most important basic functions of the lost hand – such as opening and closing – as well as restoring the outside appearance. Ottobock offers a complete fitting spectrum for upper limb prostheses, ranging from cosmetic to myoelectric components.
---
---
Read about other people living with limb loss and how their prosthetics limbs are helping them regain their independance and lead a more active lifestyle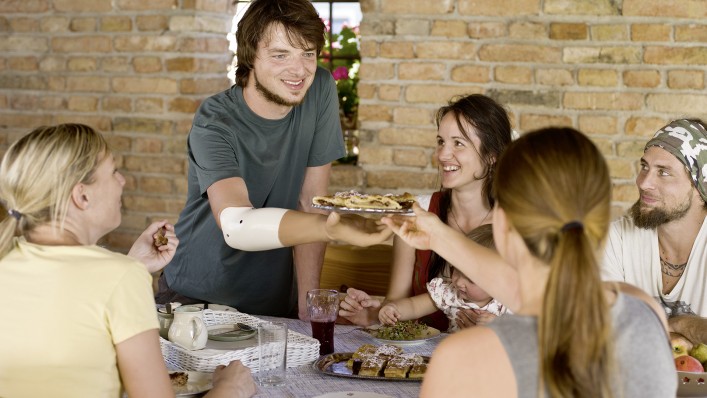 This information is intended to provide you with an initial overview of the prosthetic fitting process. It is a first step in helping you feel secure and confident in dealing with your new situation.
---
Each fitting is highly individual. Contact us for a free personal consultation.